Journal Entry – 058
God's love can truly dwell in us only in the measure that we give it away. If we try to cling to it, it will never work its way into our own hearts. But if we give it away as an act of love, then we get more of it, entering into a delightful stream of grace. If you give away divine love, then you keep it. – Daily Gospel Reflection by Bishop Barron
If you feel that your life is full of blessings from God, then you should not keep it all to yourself. You should share them by being a blessing to other people.
---
Davin got a haircut today. He sat on the seat by himself, until it came time to trim up the sides. He got all squirmy and so we had to hold his head steady.
That's progress though... Also, this was probably the last time he had his hair cut by a professional. Due to the pandemic, me and Coney have been cutting his hair at home.
---
Took Davin to soccer class. He was out of it today. He just couldn't focus. It took awhile for him to get into the games.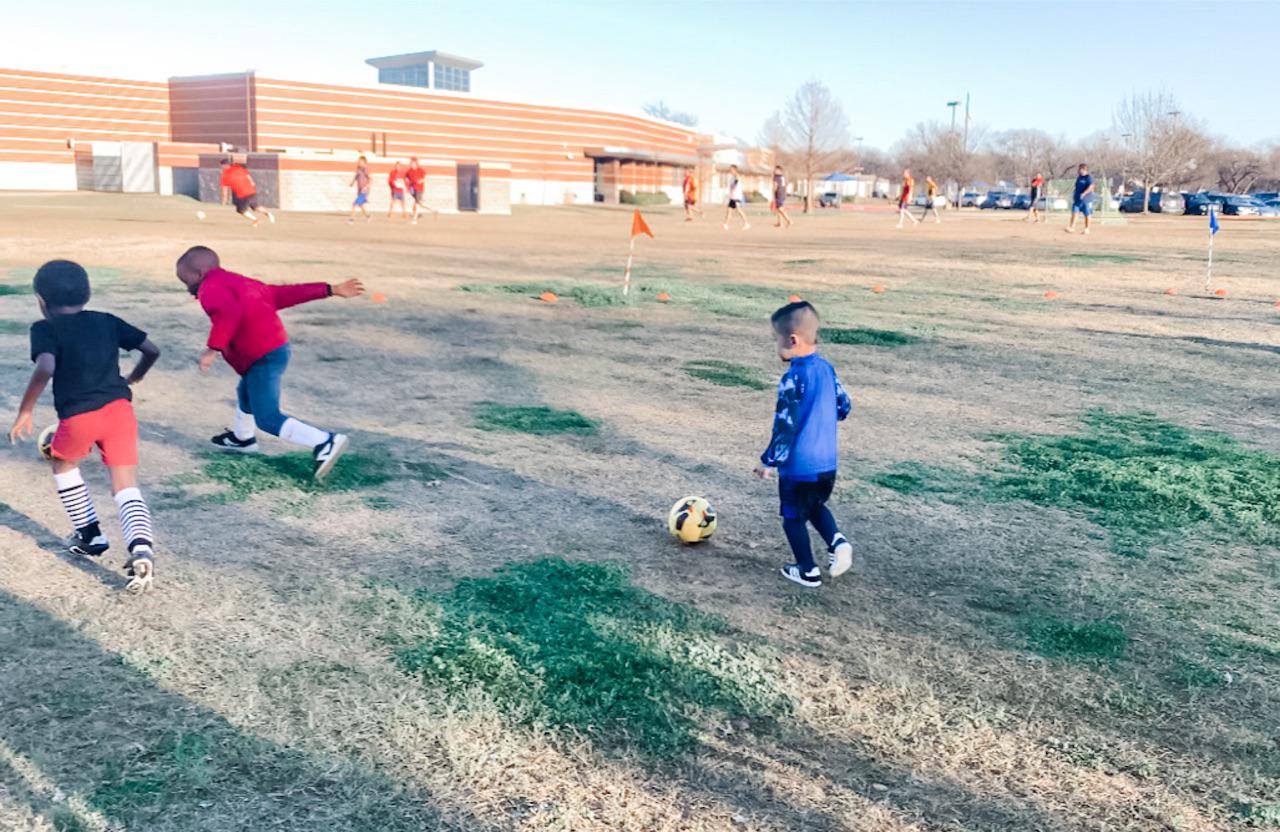 I think next time, we shouldn't let him nap right before soccer class. We also need to train him at home. Run the same drills that they do in class. He's also become lazy at taking shots at goal. So, we need to work on that too.
---
Tried to assemble a glider for Coney. We found a crack at the base of the seat. So, we'll have to return it.
---
Installed the bumper bar on Davin's old Chicco Activ3 stroller. Then I opened up the box containing the new car seat for Baby Caleb, a Chicco Keyfit 30. I initially thought that the car seat wouldn't work with the bumper bar on the stroller. The issue being, that we couldn't detach it off the stroller. Turns out, you have to push down into the stroller before pressing on the detach button to be able to unlock it.
While it's great that we were able to figure out how to detach the car seat from the stroller, Coney has an issue with the car seat. The folding mechanism on the car seat's canopy is stiff. It takes too much effort to open and close the canopy. And at certain angles, it interferes with the car seat handle bar. For a car seat that's been rated so well, I'm a little surprised that no one mentioned this issue with the canopy. Our previous infant car seat — a Britax B-Safe 35 Elite, that we used for Davin — never had this issue. The canopy on that car seat was easy to use and didn't give us problems.
So, now we have a decision to make. Do we return the car seat and exchange it for something else? Or do we keep it and just use it without the canopy? Coney for one is adamant about not wanting to use it if the canopy is in place. She's really annoyed with the canopy :)
Tags: #JournalEntry